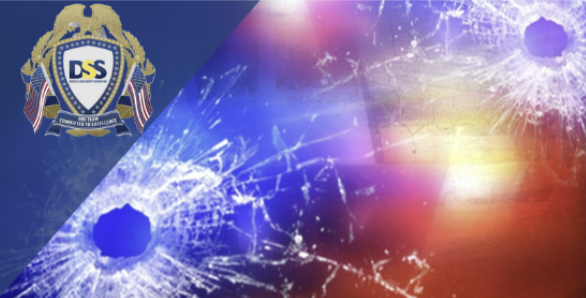 Navigating the Growing Threat of Active Shooter Incidents:
A Call for Preparedness
Author: John Carney, District Manager, Doyle Security Services
Introduction
As a former Bureau of Special Operations Sergeant with the Nassau County Police Department (NCPD), I was directly involved in training and equipping our personnel for the potential response to active shooter incidents for over 14 years. After retiring from law enforcement, I had an opportunity to utilize that experience to develop and deliver active shooter awareness training to civilian employees at Brookhaven National Laboratory. In my current role as District Manager at Doyle Security Services, that passion to educate and prepare my clients and colleagues for such catastrophic events remains as strong as ever.
Understanding Active Shooter Incidents
The FBI defines an active shooter as one or more individuals actively engaged in killing or attempting to kill people in a populated area by use of a firearm. The active and ongoing nature of this extreme
violence required a significant change to traditional law enforcement responses to these incidents,
leading to the rapid deployment tactics utilized following the Columbine High School tragedy in 1999. Since that precipitating event covered extensively by the media over 20 years ago, this national (and international) dilemma has generally increased in both rate of occurrence and in the number of annual casualties. In 2022, active shooter incidents occurred in 25 states and the District of Columbia across seven location categories: open spaces, commerce, residences, education, government, houses of worship, and health care facilities.
In 2022, the FBI designated 50 shootings as active shooter incidents. Though this number represents an 18% decrease from 2021, it is still a staggering 66.7% increase compared to 2018. With such a rapid escalation, it is crucial for organizations and individuals to be as prepared as possible for the unfortunate reality of these situations.
The 50 active shooter incidents in 2022 killed 100 people and wounded 213 others. In a recently issued report, "Active Shooter Incidents in the United States in 2022," the FBI and other agencies noted that "46% of the incidents occurred in open spaces (23), followed by 28% in commerce (14), 8% in education and residences (4), 4% in houses of worship and government (2), and 2% in health care (1)." You can read the entire FBI report by clicking here.
Notable Incidents in 2023
In 2023, there were numerous active shooter incidents that shook communities across the United States. Some of these include:
May 29: Hollywood Beach, Florida: A boardwalk dispute led to 9 people shot, including 4
children.
May 21: Clarksdale, Mississippi: After a concert, 14 people were shot during 3 related incidents.
May 15: Farmington, New Mexico: 4 people were killed and 6 injured by gunfire, including 2
police officers, when a gunman opened fire on random homes and vehicles.
May 6: Allen, Texas: A gunman killed eight people and injured seven at a crowded mall.
May 3: Atlanta: A shooter killed one and injured four at a medical office building.
April 15: Dadeville, Alabama: A birthday party shooting resulted in four deaths and 32 injuries.
March 27: Nashville: A former student killed six people at a private Christian elementary school.
February 19: Memphis: Two separate crime scenes left 11 people shot, one fatally.
January 21: Monterey Park, California: A Lunar New Year celebration saw 11 people killed and nine wounded.
The Impact on Communities and Organizations
Despite the overall low probability of active shooter incidents, these are high-impact events which have far-reaching consequences for communities and organizations, beyond the immediate loss of life and physical injuries. Survivors, families, and communities can experience long-lasting emotional and psychological trauma, while businesses can suffer damage to their reputation, financial losses, and potential legal liability.
The Need for Preparedness
Given the unpredictability and tragic consequences of active shooter situations, it is essential for organizations to invest in preparedness. This includes:
Conducting threat assessments: Identify vulnerabilities and potential threats within your organization; establish and train threat assessment teams to evaluate personnel concerns.
Developing Emergency Action Plans: Create a comprehensive plan for responding to active shooter incidents and other emergencies. Elements should include mass communication / alarm systems, immediate lockout capabilities, evacuation and lockdown procedures, identification of proximate assembly areas, and designation of internal shelter-in-place areas and "safe rooms".
Providing training: Offer active shooter training for employees, emphasizing the importance of situational awareness, communication, and response options such as "Run, Hide, Fight."
Implementing enhanced security protocols: Strengthen existing security measures, including access control, surveillance, and increased security personnel.
Encouraging information sharing and collaboration: Foster a culture of reporting concerning or suspicious behavior with supervisors, human resource representatives, and when appropriate, local law enforcement. Potential red flags should never be ignored .
Role of Law Enforcement and First Responders
During an active shooter incident, law enforcement and first responders play a critical role in neutralizing the threat and providing aid to the victims. Effective collaboration and communication between organizations and law enforcement can help mitigate the impact of these incidents.
Establishing relationships with local law enforcement agencies and conducting joint training exercises can further enhance preparedness and response capabilities.
Conclusion
In today's world, the threat of active shooter incidents is an unfortunate reality. However, by taking a proactive approach to preparedness, organizations can minimize the potential impact and save lives. As security professionals, it is our responsibility to help clients and communities navigate this growing threat, and together, we can create a safer environment for all.
If you would like to learn more about implementing active shooter preparedness strategies or need assistance with threat assessments, training, and enhanced security protocols, please do not hesitate to reach out to our team at Doyle Security Services Inc. (DSS). We are committed to providing expert guidance and support to protect your organization and the people you serve. Contact us today to begin fortifying your security measures and fostering a culture of preparedness.
Furthermore, consider sharing your experiences, insights, and best practices with your peers and industry partners. By promoting open dialogue and collaboration, we can collectively enhance our
understanding of active shooter incidents, develop innovative solutions, and improve preparedness and response strategies. Let us unite in our efforts to safeguard our communities and organizations from the tragic consequences of active shooter situations.
John Carney is the DSS District Manager for Long Island. He is former law enforcement officer with almost 30 years of experience with the Nassau County Police Department and previously served as manager of the Laboratory Protection Division at the U.S. Department of Energy's famed Brookhaven National Laboratory.