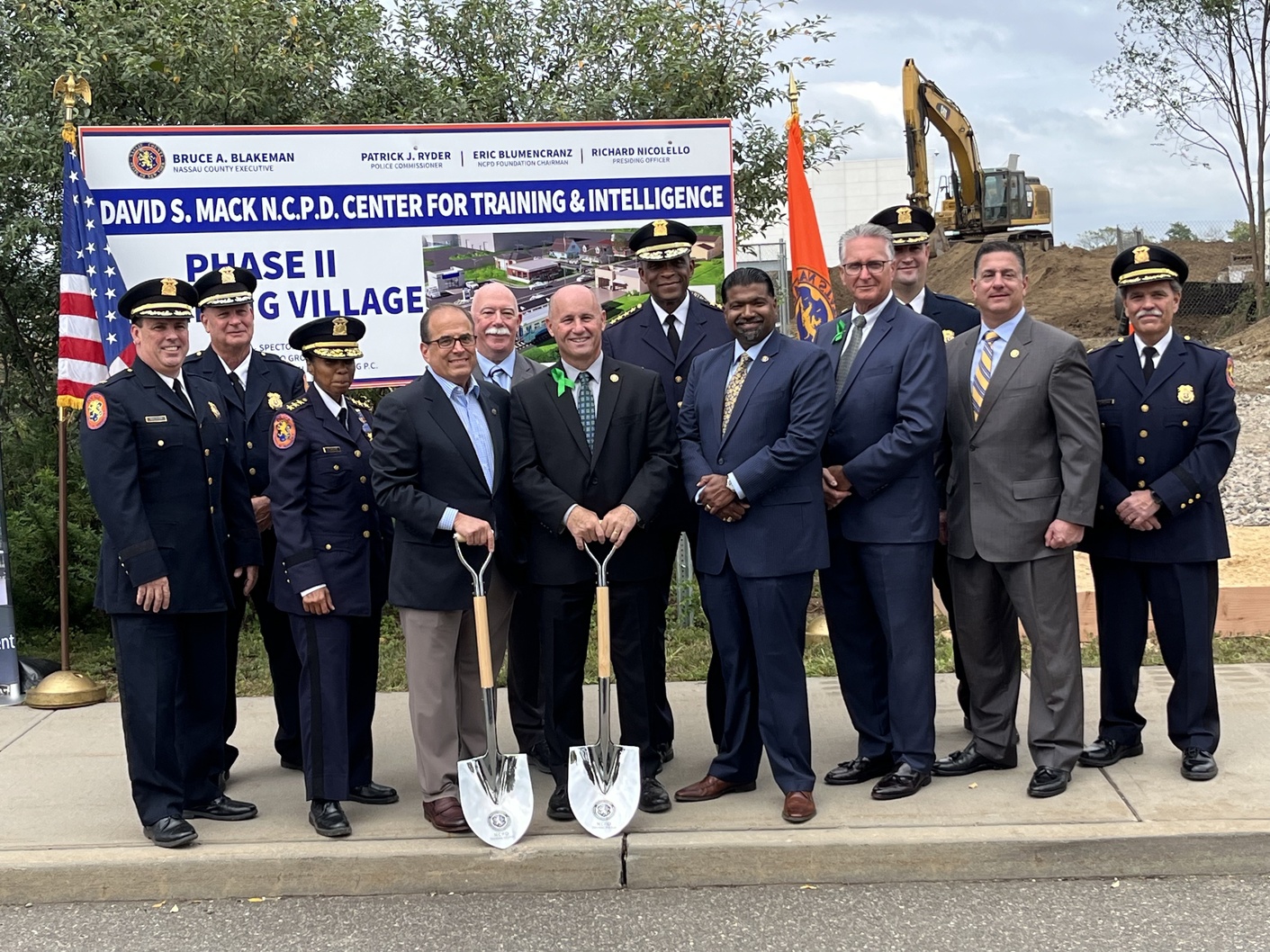 DSS Participates in Police Training Village Ground-Breaking
In late September, the Nassau County Police Department (NCPD) broke ground on a new training village for police officers.
DSS President and COO Mario J. Doyle joined Nassau County Executive Bruce Blakeman, Police Commissioner Patrick Ryder, and other dignitaries at the ceremony to celebrate the start of work on the new facility.
The mock training village is located at the NCPD's David S. Mack Center for Training and Intelligence at Nassau Community College. The county legislature and the Nassau County Interim Finance Authority (NIFA) approved funding for the village in July. Construction is expected to take two years.
The $12 million mock village will feature realistic houses, stores, streets, and buildings in which law enforcement officers will practice responding to different emergency scenarios as well as conflict de-escalation in a controlled environment.
"Training is one of the best investments we can make to ensure that our communities have the most effective and responsive law enforcement possible," said Doyle. "I am extremely proud that our local police officers will benefit from the hands-on, highly-realistic training that the mock village will provide. This will be a great asset for Long Island."
The village is the latest addition to the Center for Training and Intelligence, which opened in October 2021. The 89,000-square-foot Center features a variety of classrooms, a 500-seat auditorium and emergency vehicles operations course. The center also features high tech intelligence facility to which City of New York Police Department (NYPD) and Suffolk County detectives have been assigned.
Mario J. Doyle played a leading role guiding the Center – the product of a public-private partnership – through a decade of planning and collaboration with local stakeholders to reality. Nassau County leaders say the mock village will help train officers from a variety of law enforcement agencies.